Sarkari Naukri 2017 - 13th May 2017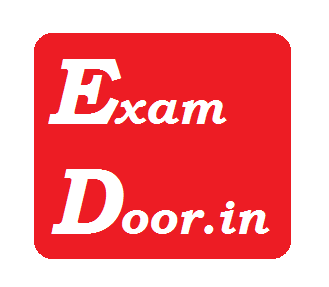 Latest Sarkari Naukri (www sarkarinaukri com) 2017-2018 For various recruitment notices in departments such as NIRT, JMI, ONGC, DMRC etc we updates here from various sources like weekly employment news paper and the official website of the government companies.
Sarkari Naukri
We updates govt jobs/ Bank Jobs/ Railway Jobs from all over India. Never miss any updates from ExamDoor. We will publish govt jobs notification with support of Last Date, Qualification required, Official advertisement link and Official Website etc. Candidates may subscribe for job notifications on mobile using the below given Bell Icon. Candidates may apply for the below given post on respective of their Education Qualification. Candidates may also save this page on Desktop/ laptop pressing CTRL+D from their keyboard
Latest Job Updates on 13.05.17

How to get Sarkari Exam?
Sarkari Job Formula 2017: Aspirants candidates who wish to engage themselves in
Govt Jobs
for the year 2017 should have patience as because it's not one day work. To come with flying colors in Naukri competition we must have a full planned database set in our mind which will help us to go through the correct path lead success in our life. We should create a balanced routine and schedule our daily activities and manage reading time. Now, what is required in between that First of all we should buy all the required books which will guide us about General Knowledge, Aptitude, reasoning and much more. You may also engage our self in various top rated coaching centers but with balanced time.
Eligibility for achieving Sarkari Exam in India!
Now what is required to apply for Sarkari exam in India, Its not like that if we are less qualified we can't apply for
Sarkari Naukri
, Multiple post recruitment notices are issued every month by different govt/bank/railway and SSC Sectors. We just have to apply for the post which is suitable for us based on our education. Basic eligibility of every candidate is he/she must be an Indian citizen. Candidates may subscribe for the mobile and desktop notificatons using the bell icon below on the right hand side.
Some of the common terms Applicants used to reach us are - sarkariexam hindi, sarkari exam for 12 pass, sarkariexam admit card, sarkariexam alert, sarkariexam 2016-2017, final exam, online exam, sarkariexam result, tcyonline jobs, sarkari exam notification, ExamDoor IN. Thanks for visiting US.. Best of Luck!